Fast Food POS for Quick Operations and Service
With the assistance of our Samba POS software, you can manage your outlet efficiently with the least amount of manual intervention. SambaPOS software takes care of everything from managing payroll, customer service, and handling orders.
Benefits of Using SambaPOS
Increase sales and revenue
Keep up with the expectations of your customers
Reduce delays and errors in all business operations
Enable quick payment solutions for easy billing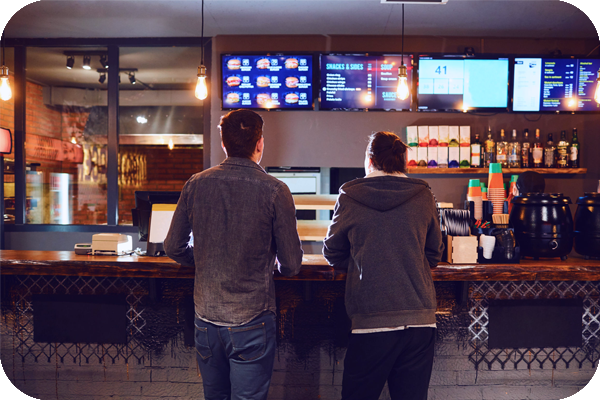 Digital Menu for Your Customers with the Fast Food POS Software
Our SambaPOS software assists you in offering a variety of fast food to your customers quickly and efficiently. It has a feature named SambaPOS Go Menu that is a fully digital menu with benefits such as:
Multi-language support
Options for combos and specials, seasonal menus, and festive offers
Fewer chances of errors in orders
Adding photos of products
Increasing customer satisfaction
Boost Performance with Fast Food POS Software
Sales and revenue are two very important aspects, whether you have a single business, or a chain of fast food restaurants. SambaPOS software can assist you to keep track of your sales and revenue metrics, best selling items, most productive hours, and more.
Managing your workforce also gets challenging often, but our software has a feature named MetriK that helps you manage your staff. You can even access the dashboard from your mobile device and work on the go. Enjoy the following benefits:
Mobile application that is easy to use
Monitoring of employee work hours
Tracking of different payment solutions
Custom reports suited for your business strategy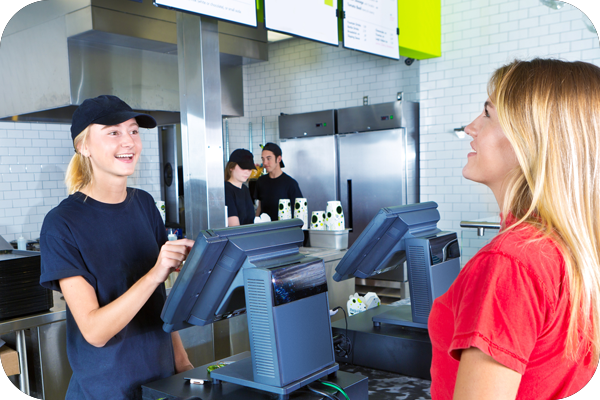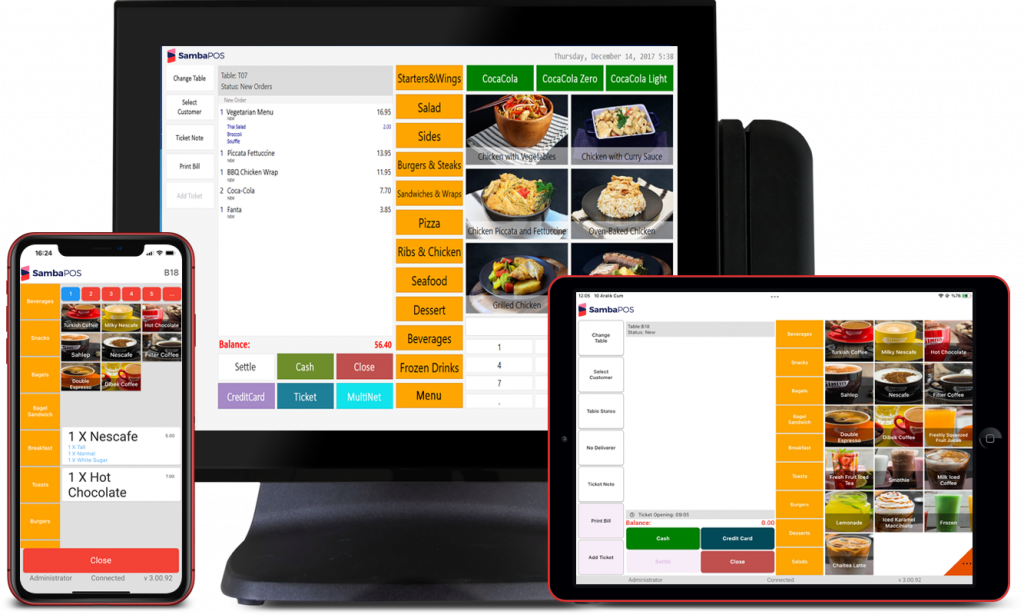 Transformational Business Experience with SambaPOS
Our SambaPOS software is dedicated to helping you with the fastest service while maintaining the best quality. Start using our solutions and streamline your daily business operations without any chances of error. Order management, inventory monitoring, menu system – we have got it all. Click here to buy, or apply to be a partner!